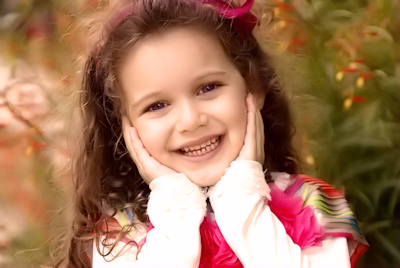 Book Your Eye Exam Early Before School Starts!
It's so important to have your child's vision checked before school starts - let's help get them off to a great school year! Book your appointment at Maple Grove Vision Clinic today!
See our great selection of Kids Eyewear as well - including Flexon Kids, OGI Kids and Crocs!
Read What Our Clients Have to Say:
I have referred many people to this business. They were very friendly and efficient. I went in for an eye exam, glasses, and contacts. This was my first time trying contacts and the woman helping me was very patient with me while I tried to get them in (and this...
I have always been impressed with the professionalism of this clinic. They are friendly and keep their equipment up-to-date. I am especially pleased that I can drop in anytime and get my glasses cheerfully adjusted....
The entire staff are so helpful and do an outstanding job and service for their customers!!...
I have been going to MGVC for over 10 years. I have been very pleased with the services I receive. They always run on schedule and I have never waited more than a couple minutes to be seen. The staff was more than willing to help me select glasses, etc......
Product Focus: Daily Contact Lenses
Get the ultimate comfort out of your contact lenses with daily disposable contact lenses: Dailies - AquaComfortPlus
Our Latest Arrival
NW77th: With their cool frames NW77th pays attention to every last detail that goes into each frame down to the screw in the hinge. Their Japanese, Korean and US factories make some of the coolest product in the world with approachable prices. Check with one of our opticians for more details.
We appreciate any positive feedback about your visit.
Had an issue? We are here to help.
Call us first, so we can make it right.
How To Prepare for Your Eye Exam:
Oct 21, 2016
Most people wouldn't consider contact lenses dangerous. In fact, they are a great alternative to glasses, offering convenience and great vision for those who wear them. However, when not obtained and used according to an eye doctor's instructions, the consequences can be devastating. Contact Lenses Need to Fit Like...
Read More
Schedule an appointment today, and see how we can help you achieve clear vision and healthy eyes.
Welcome to our Maple Grove Vision Clinic website. Our optometrist, Dr. Scott A. Frick, has years of experience and will provide a thorough eye exam that includes all the latest eye tests and disease screenings. Our Maple Grove eye care clinic also offers fashionable, affordable eyewear. Our optometrist and staff know what you're looking for, and we are ready and willing to help you see and look your best. If it's now time for your annual eye exam, or if a vision problem is causing you concern, contact our office in Maple Grove, MN at (763) 225-1091
OFFICE HOURS
Monday:

12:00 PM - 8:00 PM

Tuesday:

10:00 AM - 7:00 PM

Wednesday:

8:00 AM - 5:00 PM

Thursday:

8:00 AM - 5:00 PM

Friday:

7:00 AM - 1:00 PM

Saturday:

Closed

Sunday:

Closed